Taxis, Limos and Rideshare services - ATL airport
Taxis
To take a taxi, passengers should go to the "Yellow Bus" corridor, which is where taxis arrive and depart from.. For additional information, call (404) 530-3485. Downtown journey time: 25 min. Licensed companies:
Checker Cab (404) 351-1111
Yellow Cab (404) 688-8454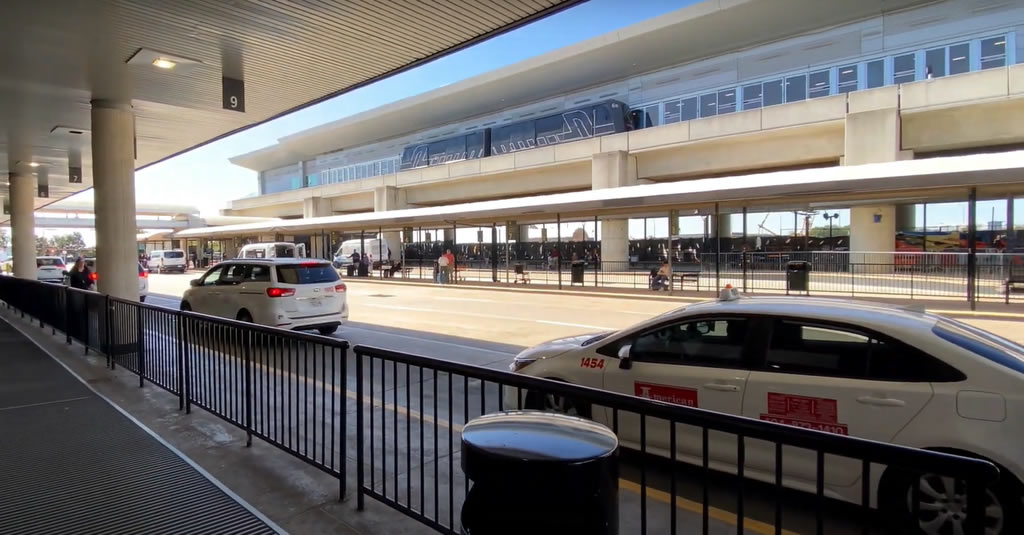 Image from Youtube
Fees
A set fee applies between the Airport and the central business district. A special per-person rate applies for two or more passengers. Fares originating from a business and concluding at a business within downtown, Buckhead and Midtown are at a rate of $8 ($2 for each additional person)
Atlanta Business District
Flat rate zone to and from the Airport. $2 charge for each additional person. Flag Drop Fee $ 1.50.
Downtown: $30.00
Buckhead: $40.00
Midtown: $32.00
Outside Atlanta Business District
Rates computed by a meter. Flag Drop Fee $1.50.
$ 2.50 for the first 1/8 mile
$ 0.25 for each additional 1/8 mile
$ 21/hour wait time
Rideshare (Uber, Lyft)
Rideshare drivers will pick up passengers at the North and South economy lots, which are a short walk from baggage claim.
Passengers will proceed through baggage claim toward the Georgia Lottery booth for access to the lower-level escalators. Once downstairs, follow the orange signs to the Economy lot and request a ride only after arrival at the pick-up location.
For International Terminal pickups, meet your driver at the outer curb.
Fees
Uber and Lyft can ride you as low as $24-28 from the airport to downtown or viceversa.
Limousines
More than 300 companies provide limousine service to and from Hartsfield-Jackson Atlanta International Airport as well as to areas surrounding the Airport.
Many companies offer stretch limousine and executive car service, while others provide executive car service only.
Once you have made a reservation, your driver will either meet you inside the terminal near the atrium or curbside on the south lower level. The pickup process should be explained when you call to make the reservation. All limousine service must be arranged in advance. Any state-licensed limousine company is allowed to drop off passengers at the terminal curbside. Some have services for people in wheelchairs such as:
A-National Limousine (404) 762-3007
A&M Limo (770) 955-4565